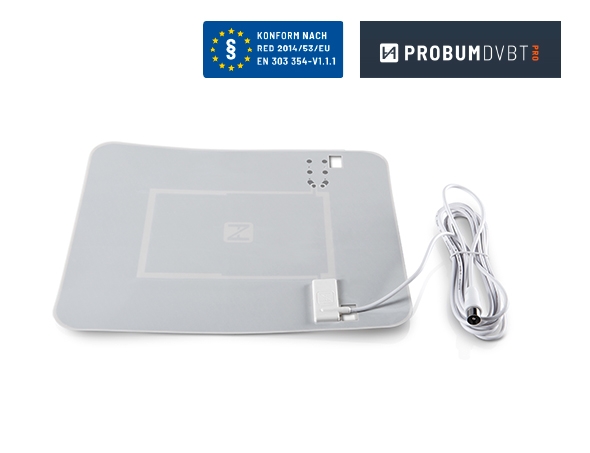 PROBUM DVB-T PRO antenna (Patented film antenna)
For some years now, windscreen or film antennas have been making their way into the automotive industry. Film technology enables the antenna to take on complex shapes with long-term stability. This allows for particularly fine and/or narrow antenna constructions. Antretter & Huber's unique antenna performance offers you a concept that has been tried and tested millions of times.
High-tech "Made in Bavaria"
The company manufactures high-performance antennas in its own production facility in Bavaria. In addition, each individual antenna goes through a strict function and quality control before delivery.
Stable antennas and excellent reception thanks to patented technology with high-quality filter components.
Patented STATE-OF-THE-ART TECHNOLOGY for your motorhome or caravan
Automotive-certified components (AEC-Q)
Automotive-certified antenna film
Electrical enclosure to IP54 standard
UV stability of film guaranteed for 7 years
Legal security in accordance with RED 2014/53/EU
+ 20dBi antenna gain
Film technology patented in the automotive industry
Integrated filters to suppress interference signals
Low Noise Amplifier (LNA) for best signal quality and longest range
Components tested for durability
Easy installation
Patented antenna shape
The DVB-T2 HD antenna is easy to install. You don't need any tools, nor do you have to drill holes in the roof of your motorhome/caravan. The thin, flexible, lightweight antenna adapts to any curvature and disappears invisibly behind the panelling or trunk of your motorhome/caravan.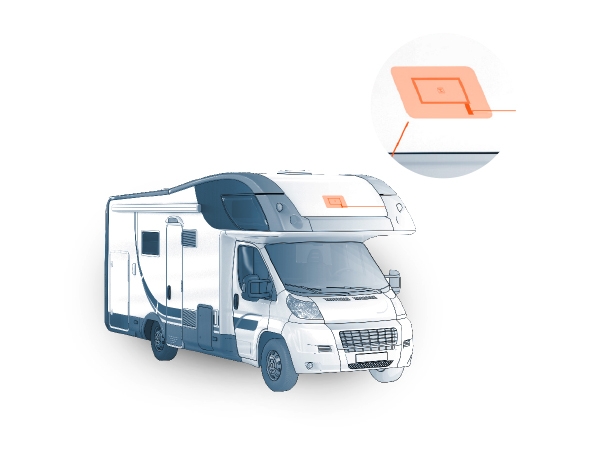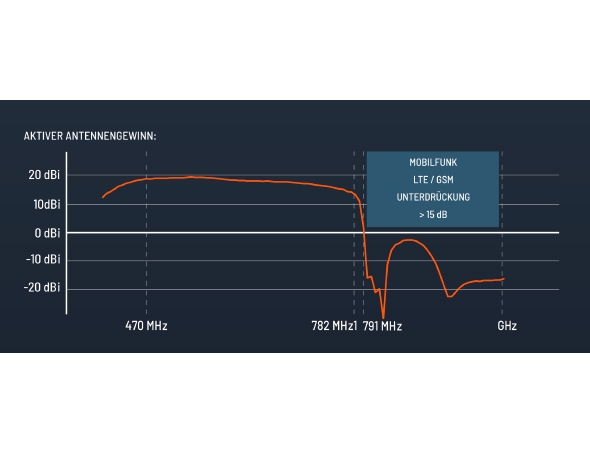 The benefits for motorhome owners:
Easy installation with 3M adhesive film
No need to drill holes into your motorhome or caravan
Can be concealed behind furniture
Flexible film adapts to any curvature
Technical information:
Weight: 63 g
System impedance: 75 ohm
Typical current: 50 mA
Polarisation: vertical/horizontal
Max. gain: 20 dBi
VSWR: < 1.8
Nominal supply voltage: 5 V
Frequency: 470 MHz – 780 MHz
Dimensions: 260 mm x 210 mm x 5.5 mm
Contents:
2.5 m antenna cable
TV antenna
Here you can download the operating instructions for the PROBUM DVB-T PRO antenna.
Operating instructions for PROBUM DVB-T PRO antenna