Overview of all alphatronics routers
Choose the router that suits you best!
alphatronics STREAM is your mobile router, which makes it possible to flexibly access the mobile Internet with all your devices while on the go (smartphone, tablet, laptop and smart TV). Benefit from the powerful combination of four antennas, an automotive-certified router and the alphatronics web app for easy setup, operation and management of your personal networks. The ideal WiFi solution for mobile homes, vans and caravans!

Find the right router!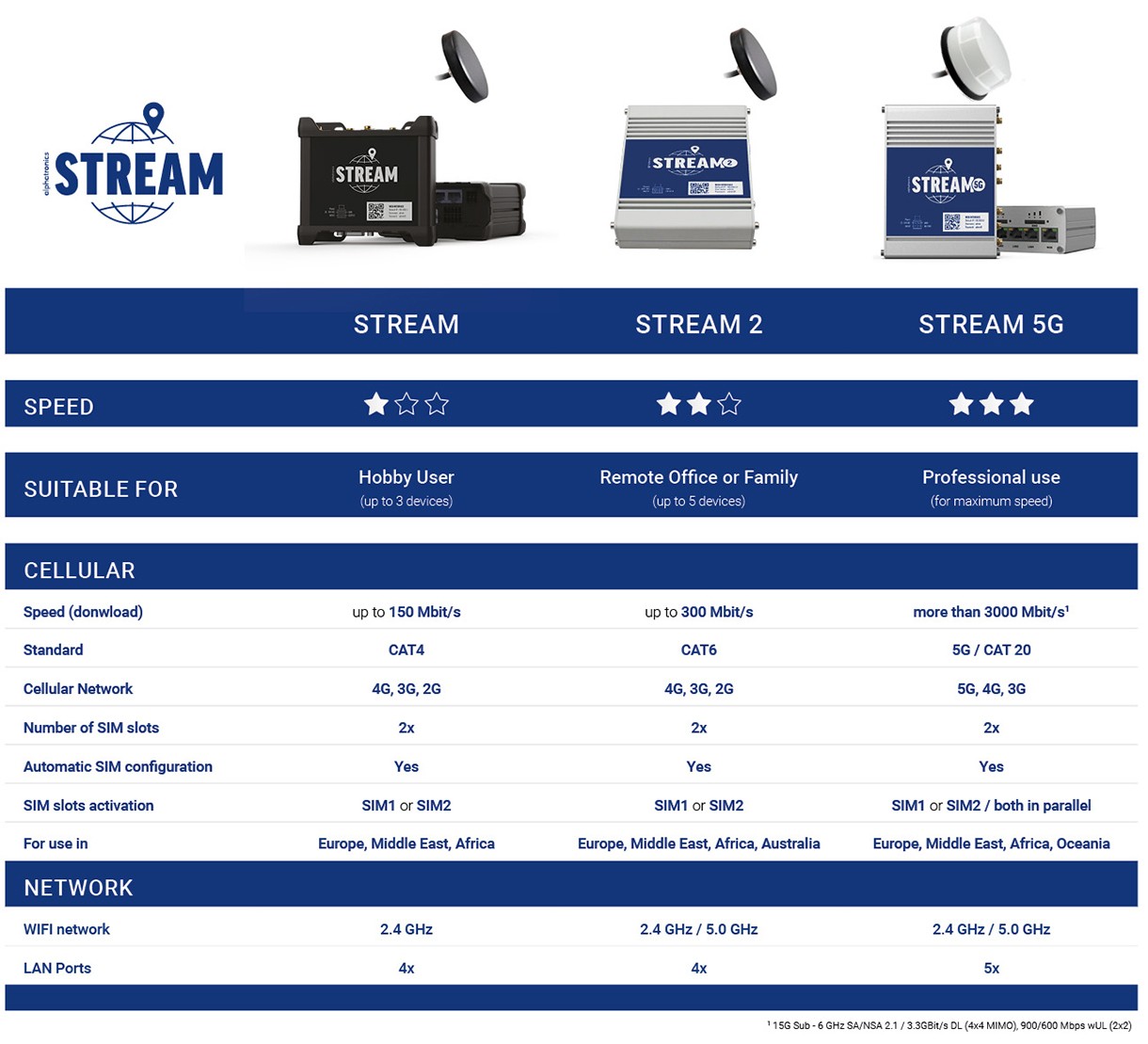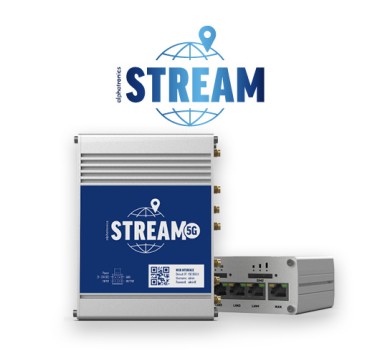 STREAM 5G
Professional use
The first 5G WIFI/LTE solution!
Discover the alphatronics web App
Since technology can be complicated, the focus during development was on a userfriendly interface (Web UI), which makes handling the product child's play.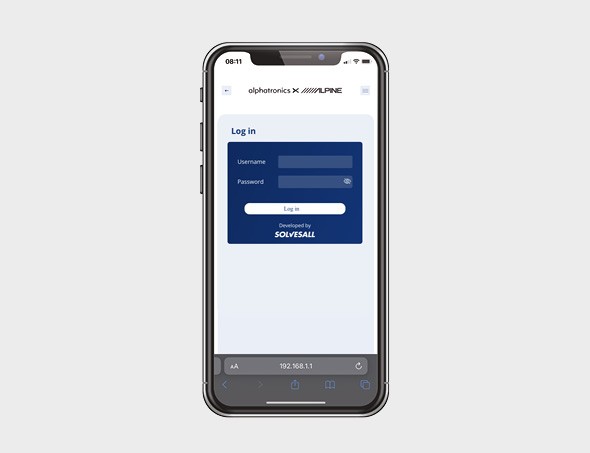 The alphatronics STREAM app can be operated via a web app.
After you have paired your smartphone or TV with the router, you can scan the QR on the front of the router. This will automatically open your smartphone to the corresponding browser page.

Note: Password suggestions from Apple or Android can also be selected here via the WEB interface. In addition, the new password can also be saved accordingly in the keychain of the device.
Control and configure your router via smartphone or tablet
The user interface of all STREAM models is designed in such a way that you can conveniently open it via the browser on a smartphone, tablet or laptop. This offers you maximum flexibility and no additional apps need to be installed on the devices.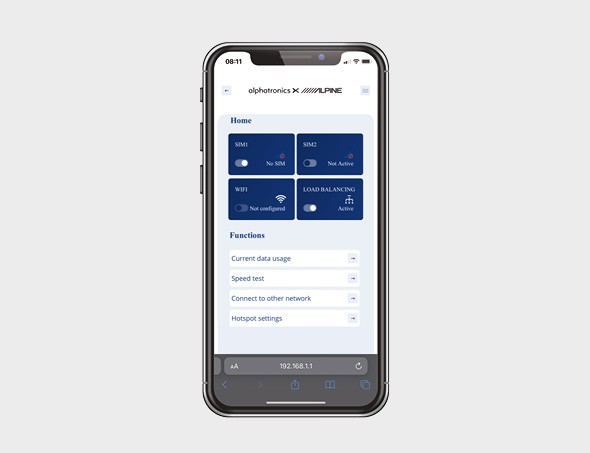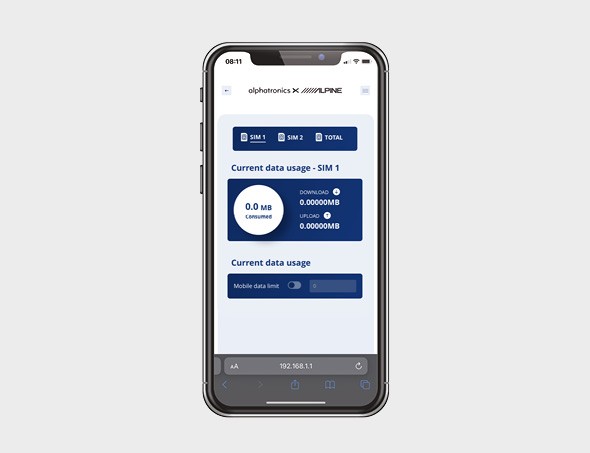 Keep an eye on your data usage
Check the data usage of one or both SIM cards at a glance. It is also possible to limit the data usage for the respective SIM card. When the limit is reached, the router automatically becomes inactive. This is a useful feature to avoid additional charges, especially with prepaid cards or when using the product abroad.
Connect to public networks
All alphatronics STREAM routers support the forwarding of the network to a browser (to enter passwords or agree to terms and conditions). In this way, the data usage of the SIM card can be significantly reduced or relieved.