The slimline TV with Basic Smart feature
The new T-Line+ is now equipped with a Basic Smart feature. The Basic Smart feature enables easy Internet surfing thanks to the integrated browser. Furthermore, a wide selection of apps is available.
It is also equipped with the new Bluetooth 4.2 standard. It provides even faster connection, a wider range and lower consumption. And best of all, the alphatronics TV can now send sound signals via Bluetooth or even play music from a mobile phone on the TV.
Also new is the 10-bit compression method for an even greater spectrum of radiant colours. The new AUDIO DSP technology provides a better sound experience and a new digital processor for faster access to your favourite stations.
Thanks to the high-quality surface in brushed silver, the T-Line+ integrates harmoniously into your living environment.
The ultra-slim frame has enabled the extremely small dimensions of both screen sizes. If you have limited space, you can now opt for a slightly larger screen (22" instead of the previous 19" screen size). The LED display allows you to experience mobile TV with rich colours and enormous depth of field, and all with extremely low power consumption.
The TV also includes 2x USB connections, 2x HDMI connections and of course the on/off switch. PVR can be retrofitted. Models in the T-Line+ are HD-ready.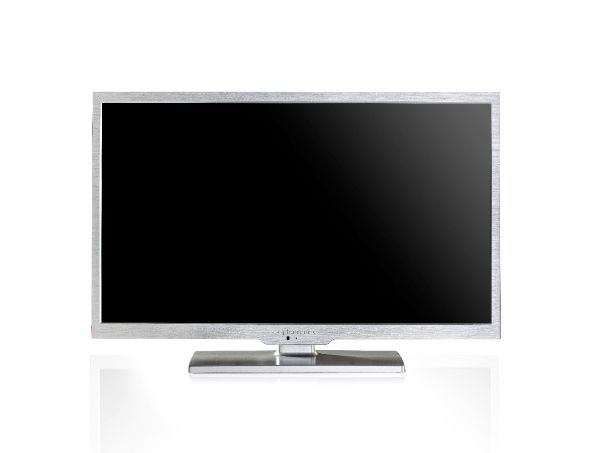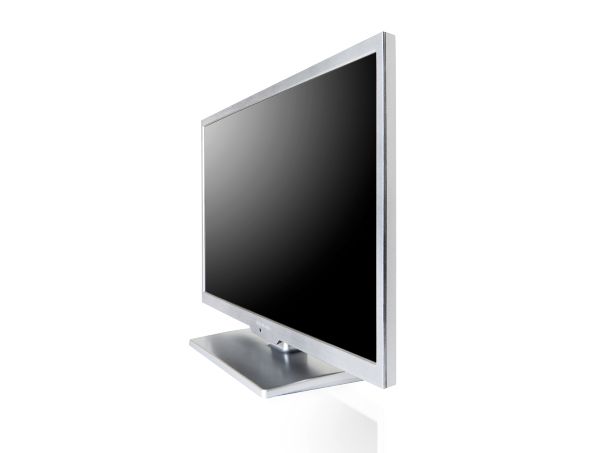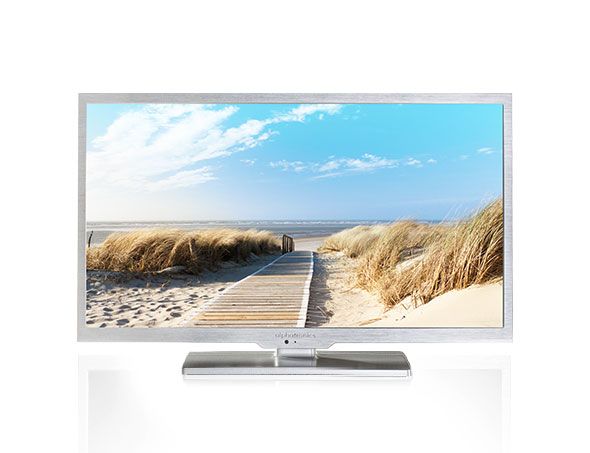 DVB-S2, DVB-T2 and DVB-C tuner in one device
Both T-Line+ models come with the alphatronics triple tuner as standard. This consists of a DVB-S2 tuner, DVB-T2 tuner and DVB-C tuner.
Thanks to the DVB-S2 tuner, you can connect your satellite system directly to the TV and thus receive digital TV and radio programmes without an additional receiver. The integrated DVB-T2 tuner allows you to receive TV programmes via a small external DVB-T antenna in many regions of Germany and also in other European countries. You can enjoy high-definition television (HDTV) due to the MPEG4 standard of the alphatronics triple tuner (MPEG4 is the European HDTV standard). Thanks to the integrated CI+ slot (Common Interface), if you have an activated smartcard you can receive encrypted digital programmes (pay TV) via the triple tuner. The DVB-C tuner enables you to receive digital programmes via the cable network. A helpful option if you also want to use your T-Line+ at home.
Bluetooth 4.2 - Send and receive music
For even faster connection, a wider range (up to 100m) and less consumption (low energy).
Thanks to the alphatronics Bluetooth 4.2 module, not only can the TV send audio signals via Bluetooth, it can also play music from a mobile phone through the TV!